Are you looking for the most real, most natural or best looking artificial lawn?
In Perth we have sandy soil, lots of sun and not much rain so generally natural lawns look a bit yellow green for most of the year. For this reason a more real looking artificial lawn in perth needs to be a softer green with more brown/yellow tones through the thatch.
When installing artificial lawn on a front yard, we think it should blend into the natural streetscape. If you look to the colouring in the natural environment, things like neighbours lawns, trees, vegetation and perhaps a park across the road. In most areas you don't see bright green colouring.
Therefore we always recommend our more natural looking lawns especially in the case of a front lawn installation. But as installers of artificial lawn for around ten years we prefer the look of a more natural looking lawn regardless of location. To have visitors come round and remark how natural the lawn looks or ask whether its actually real!
If you have always maintained a very lush green natural lawn or your neighbours are retirees or frequently fertilise and water their lawns, you may opt for a greener lawn. In this case your lawn may look more 'natural' in its environment by being greener, here we may recommend our Buffalo lawn.
But we find in the majority of areas, due to the climate and poor soil quality in Perth, most lawns are not bright green and therefore a softer coloured, more natural looking artificial lawn is the way to go.
Our aim with this website is to create a valuable resource of information for those who haven't bought artificial lawn before, please click here for more.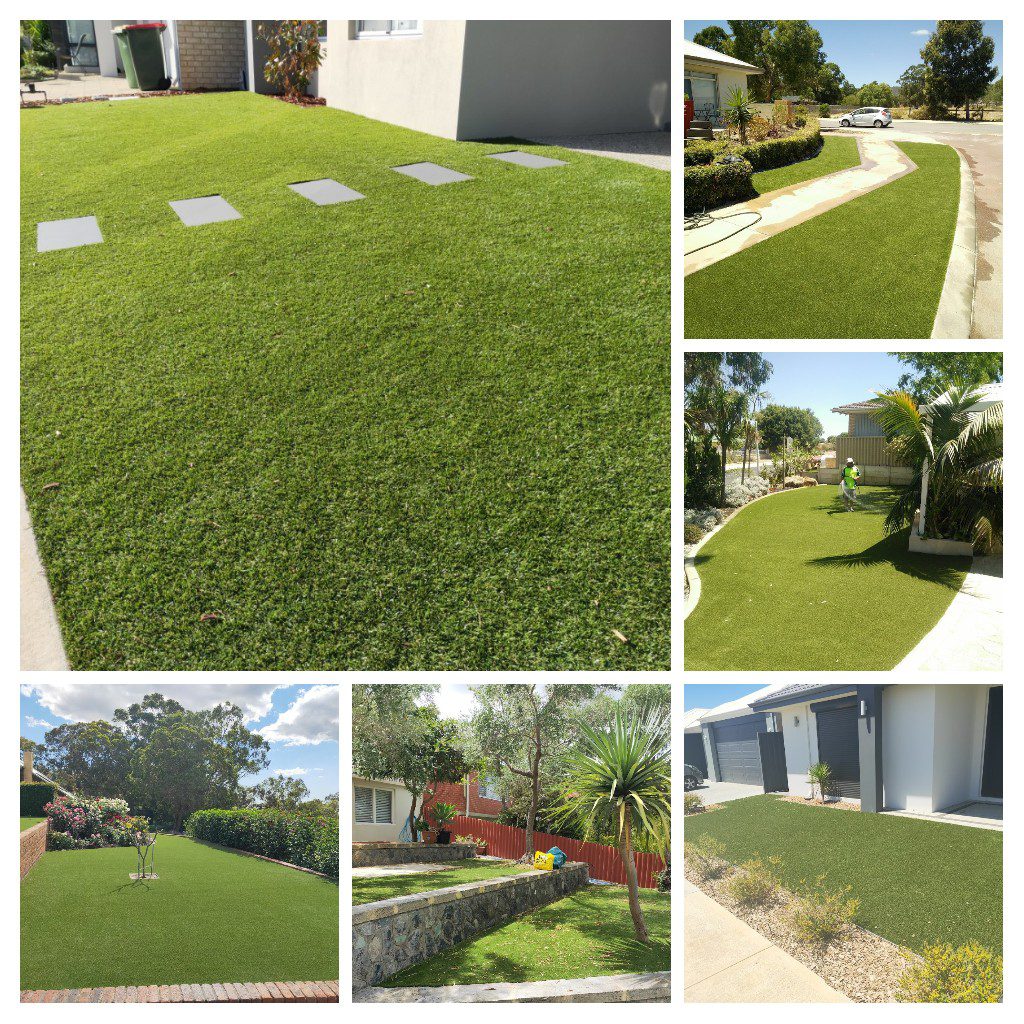 A photo gives a rough impression, but its never the same as seeing lawns in real life. If you'd like to see our range within the context of your own garden, please contact us below to arrange a convenient time to come and quote.