Simply Synthetic Turf believes that being in business grants you an increased capability to make a positive impact on local community groups and charities.
Through a few chosen initiatives we aim to give a little back to the community.
Sponsored Artificial Grass Installs Fund
Available for not for profit organizations only, synthetic turf installs are subsidized at 50% of the normal install price. This fund is limited so sponsorship will be granted on a merit basis and installs are only available during the off peak period of March to August. Size limits also apply.
Applications for sponsored Simply Synthetic Turf grass installation can be made via the 'Contact Us' page.

Charity Partners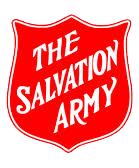 The Salvation Army helps not only the homeless but also works in areas including domestic violence, emergency relief, employment and aged care, they provide a vital service the west Australian community.
Level of sponsorship is set after the calculation of end of year profit and a monthly donation amount is set for the following twelve months.
Community Group Partnerships
We are currently seeking partnership with local sporting and leisure groups, if you represent a local community group please contact us for further information.